The advent of laser welding machines has brought great convenience to the industrial market. Whether they are experienced welding operators or DIY welding enthusiasts, their first concern is whether the welding equipment can perform seamless welding, which is simple and convenient to operate. , convenient.
This article will give you an in-depth understanding of portable equipment in the field of welding, allowing you to choose the best portable welding machine.
Traditional welding VS best portable mini welders
Traditional welding setups often require dedicated workspaces and extensive power supplies, limiting flexibility and mobility.
Portable welding machines provide a These compact devices are designed for mobile applications, allowing welders to use their skills in a variety of locations, from the shop floor to remote job sites.
Designed for mobile applications, these compact devices are easily accessible to welders.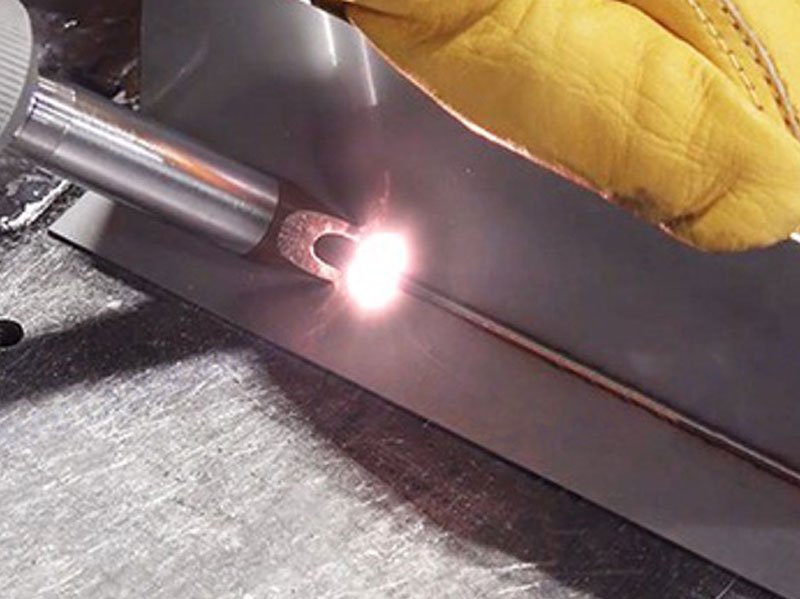 Key Features of the Best Portable Welding Machines:
Compact design:
The best portable welding machines have compact, lightweight designs that make them easy to transport and operate. This feature is especially valuable for professionals who need to move between different job locations.
Versatility:
Versatility is a key factor when considering a portable welder. Look for models that support a variety of welding processes, including stick welding, TIG welding, and MIG welding. This adaptability ensures that you can handle a variety of projects with one machine.
Power Efficiency:
Efficient power consumption is critical, especially when working in locations with limited power supplies. Choose machines with inverter technology as they typically consume less power while maintaining high welding performance.
Ampere range:
The wide ampere range provides the flexibility to work on different materials and thicknesses. The best portable welders offer adjustable amperage settings, allowing you to fine-tune your welding to the specific requirements of each project.
Durability:
Due to the nature of portable welding, machines must be durable enough to withstand the rigors of transportation and various work environments. Look for rugged construction and protective features to extend the life of your equipment.
What are the best welders for mobile welding:
Miller Electric Motor Marti 215:
This versatile machine supports MIG, Stick, and TIG welding and offers a wide ampere range. Its compact design and simple setup make it a top choice for mobile professionals.
ESAB Rebel EMP 215ic:
ESAB Rebel's rugged construction is known for its superior performance in a variety of welding processes. The user-friendly interface and portability make it an excellent choice for beginners and experienced welders alike.
Lincoln Electric Square Wave TIG 200:
If you are concerned about TIG welding, the Lincoln Electric Square Wave TIG 200 is an excellent choice. Its lightweight design, advanced features and precise controls make it an ideal choice for welding enthusiasts looking for quality and portability.
DOWELL compact small portable laser welder:
Portable design appearance, can be placed in the trunk of a car for mobile use, can be equipped with a wire feeder, no need to obtain a professional welding certificate, power: 1000w 1500w 2000w 3000w optional, saving labor, suitable for home use.
FAQ about best portable welding machine
Small welding machine for home use
It can be used at home, and many compact welders are suitable for DIY enthusiasts to use at home.
What is the best welding machine
If you want to choose top welding machines equipment, this should be based on your needs, including the welding material, thickness, voltage and power, etc., configuration, and budget. Compare several and choose the best mini welder that suits you.
Related articles