At present, more and more manufacturers of automatic laser pipe cutting machines are used in various industries. But the cost of a standard laser pipe cutting machine is not low. So for some small and medium-sized enterprises, how to extend the service life of the laser pipe cutting machine is also a very important issue. The high cost of laser pipe cutting machines, if frequently replaced, will bring considerable economic pressure and burden to the enterprise. So doing the maintenance of the laser pipe cutting machine and prolonging the service life are also key issues that enterprises care about.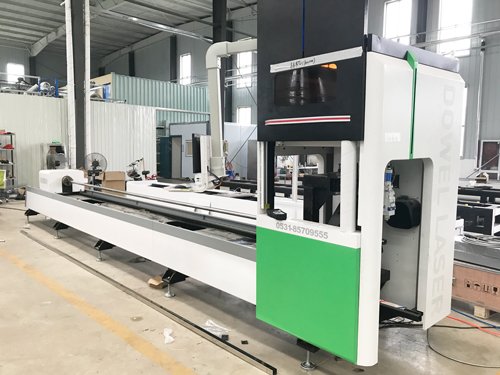 First of all, when using the equipment, you must carefully review the use skills, operating procedures and precautions of the equipment to ensure the normal operation of the equipment during use, and prevent equipment failure due to improper operation.
Secondly. It is necessary to strengthen the daily maintenance and maintenance of the laser pipe cutting machine, pay attention to the cleaning of the equipment surface, if there is dust, clean it in time to keep it tidy, and secondly, replace and adjust the unqualified oil in the equipment in time to ensure the equipment In a good environment.
Finally, pay attention to the performance of the equipment in time. If there is an intention or appearance of damage in the daily operation process, then it is necessary to judge whether the equipment is working normally, if the equipment is abnormal, stop working in time, and check the fault and eliminate it in time.

In addition, everyone should pay attention when using the laser pipe cutting machine. If the equipment is not used for a long time, it should be operated regularly. Only in this way can it be ensured that it is in good condition.