Laser tube 1000w cutting machine is a laser equipment for metal tube cutting. The 1000W laser cutting tube can not only cut square tubes, round tubes, and rectangular tubes, but also can be used to cut oval tubes, channel steel, angle steel and other metal pipes, cutting, punching, cutting, marking, etc. on them.
Want to know more about laser tube 1000w continue to read the following article.
Composition of laser pipe cutting machine
The laser cut square tube consists of a cutting head, which holds the laser, and a tube feeder that has the square boxes to be missed. The tube feeder moves the tubes into the cutting area, where the laser cuts through the material. The laser tube 1000w can be programmed to make complex cuts, including angles, curves, and intricate shapes.
Laser tube 1000w perfect cutting 15*15mm, 38*38mm square tube.
Computer software controls The laser beam, ensuring the cuts are made precisely as specified in the design.
1000w laser tube cutting machine parameters
Equipment model: DW-1000W laser cutting tube
Laser wavelength: 1080nm
Maximum output power: 1000W
Pipe cutting range Cuttable pipe wall thickness: 0.2-4.0mm or less
Pipe cutting length range: within 3000mm
Pipe cutting diameter range: round pipe within 10-320mm
Axial positioning accuracy of workbench: ≤±0.08mm/s
Worktable repeat positioning accuracy: ≤±0.04mm/s
Power requirement: AC380V ± 5%/ 50Hz
Laser power consumption: 6kw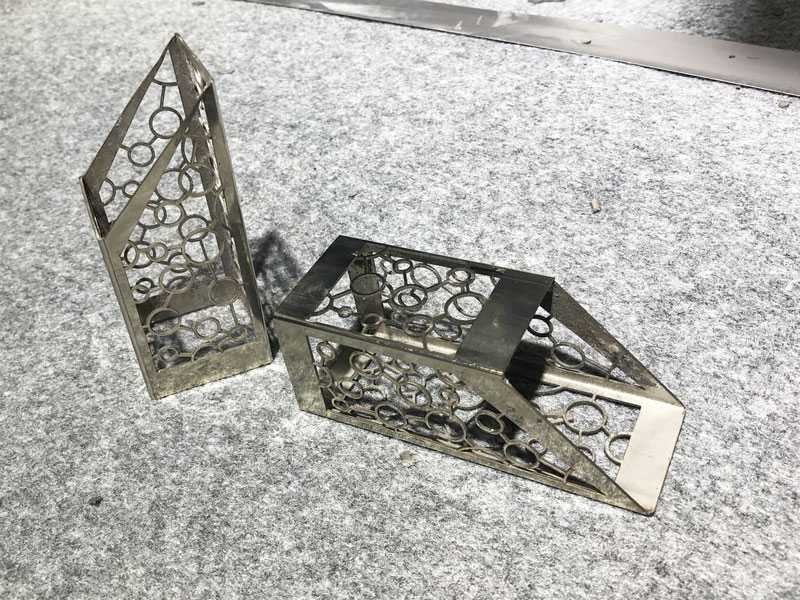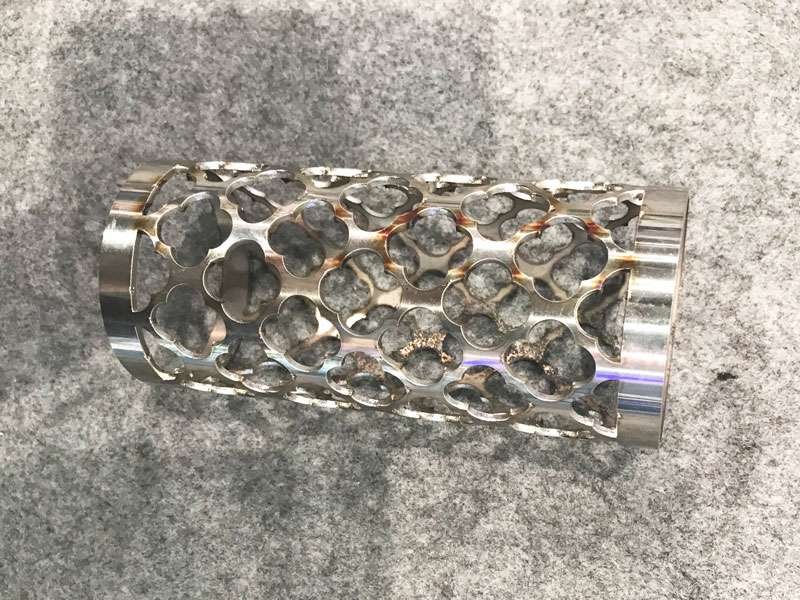 Laser tube cutting machine features:
High precision: It is suitable for cutting precision accessories and fine cutting of various craft words and paintings.
Fast speed: more than 100 times that of wire cutting.
The heat-affected zone is small and not easily deformed. The cutting seam is smooth and beautiful, and no post-processing is required.
High cost performance: because of the simple design, it can save 1/4 of the purchase cost compared with the same power laser cutting machine in terms of price.
The surface of the cutting interface is very smooth, and the product grade is very high, which is difficult for CNC punching machines.
Low cost of use and follow-up maintenance: the fiber laser is a modular combination, which can maintain 100,000 hours of maintenance-free, and there is no cost of consumables during use.
Application areas of square laser tube cutter:
Laser tube cutting machines can be used in various applications, including home improvement, transportation, machinery and equipment.
Home decoration can be used in air-conditioning equipment, decoration projects, metal furniture, kitchen cabinets, etc.
In transport, it cuts transport equipment, cars, bicycles, motorcycles, and bike racks.
Mechanical equipment can cut fitness machinery, light industrial machinery, textile machinery, shelves, display equipment, etc.
It can also be used for cutting equipment and machine structures, pipe structures, fixtures, metal ornaments, etc.
Professional pipe cutting programming software is crucial for the best square tube cutting machines to achieve precise cutting and material saving. Non-contact processing fiber laser tube cutter machine technology ensures efficient cutting and accurate dimensions.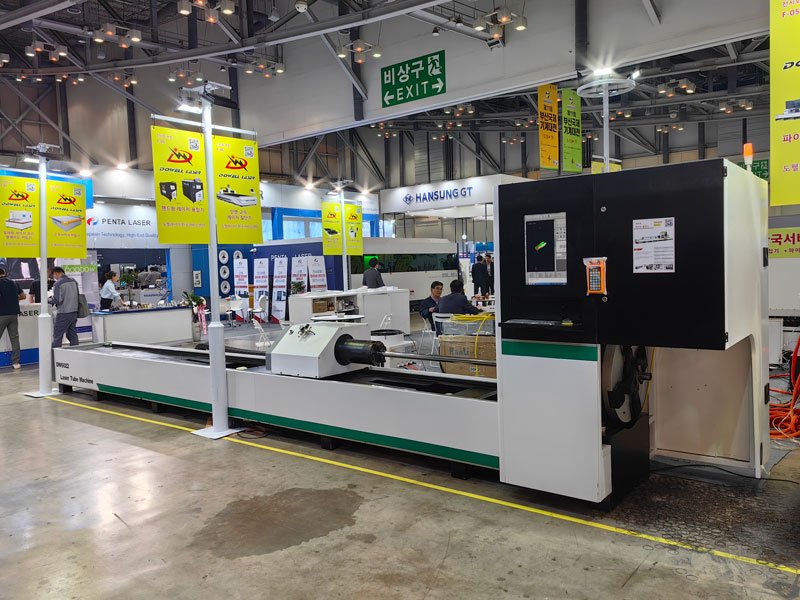 After-sales service:
The whole product is guaranteed for one year free of charge, and life-long preferential maintenance.
Sales engineers provide free product consulting services and product data sample data.
Provide detailed product introduction training and strengthen training on site.
Help customers to establish operator training system and equipment maintenance system.
A complete product after-sales manual, including detailed information on product operation, maintenance, and simple troubleshooting, to ensure that customers can use it without worry.