loading and unloading Automatic pipe laser cutting machine manufacturer factory







Brand: DOWELL LASER
Length: 6m 9m 12m
Power size: 1500W, 2000W, 3000W, 6000W automatic cnc laser tube cutting can be customized
Price: $60000-100000
Professionally used for cutting round pipes, square pipes and other special-shaped metal pipes with a thickness of 1-10mm
Applicable to Φ20-Φ200, square pipe 20-140, pipe length 6000mm and other pipe materials.
 loading and unloading Automati tube cutting machine Introduction
Installing a fully automatic loading and unloading device on the basis of the original laser pipe cutting machine can realize the loading of the whole bundle of pipes, reduce the manual sorting process, save labor and improve work efficiency.
The automatic loading and unloading pipe laser cutting machine is a kind of high-precision and high-reliability cutting equipment that combines three technologies of computer control, precision mechanical transmission and thermal cutting.
Automatic feeding device
1. Automatic lifting support, receiving materials into baskets
2. The visual scale of variable diameter support can quickly adjust the support diameter according to the pipe diameter
CNC square laser tube cutter machine Video
metal round fiber laser pipe tube cutter machines
CNC laser pipe cutting machine Advantages
Fully automatic feeding, without manual intervention, supports feeding bundles of 800X800mm
Carbon steel pipe, stainless steel pipe, aluminum alloy pipe (rectangular pipe, round pipe, OB pipe), angle iron, channel steel (U-shaped, C-shaped) and other metal pipe profiles processing
It can realize the smooth loading and unloading work of heavy pipes with different lengths, sizes and shapes, and seamlessly connect with the equipment
Comprehensive functions: can cut off, punch holes, engrave, cut arcs on the pipe
High-speed cutting can be performed without mold opening and CAD graphic input system
Automatic feeding, diversified receiving, neat and efficient, highly automated integration
tube cutter machine parameter
Brand:DOWELL
Power size :1000w-6000w
maximum acceleration:100m/min
X/Y positioning accuracy:±0.05mm/m
Operating Voltage:380V/50Hz
X/Y repetition is defined as precision:±0.05mm
Pipe feeding length: 6000mm-12000 mm
Cutting shape: square and circular tube, 3d tube, round tube, rectangular, 
Machine power:32KW
Bed Frame length (mm):6m 9m 12m customizable
machine operating temperature:0℃-40℃
Machine operating humidity:﹤90%
transfer method:Precision rack and pinion
cooling method:Water cooling
The maximum cutting length of the pipe: 12000 mm
Cutting material: c steel, stainless steel, carbon steel, aluminum. Iron plate, galvanized plate, copper aluminum, alloy
Remarks: The equipment of different work surfaces can be customized according to customer requirements
DOWELL laser pipe cutting machine configuration
pipe Laser
 (MAX, Raycus, IPG are optional)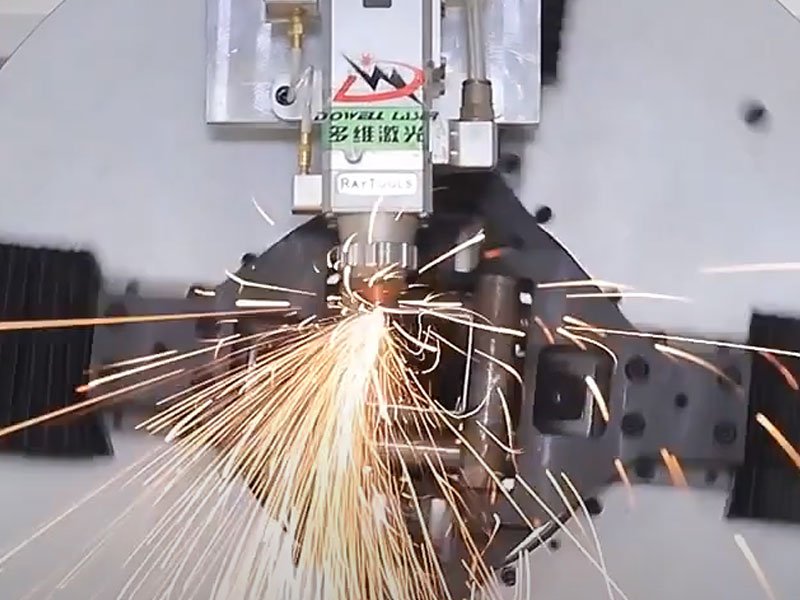 cutting head
Long service life, good stability, high cost performance,Raytools, WSX, Precitec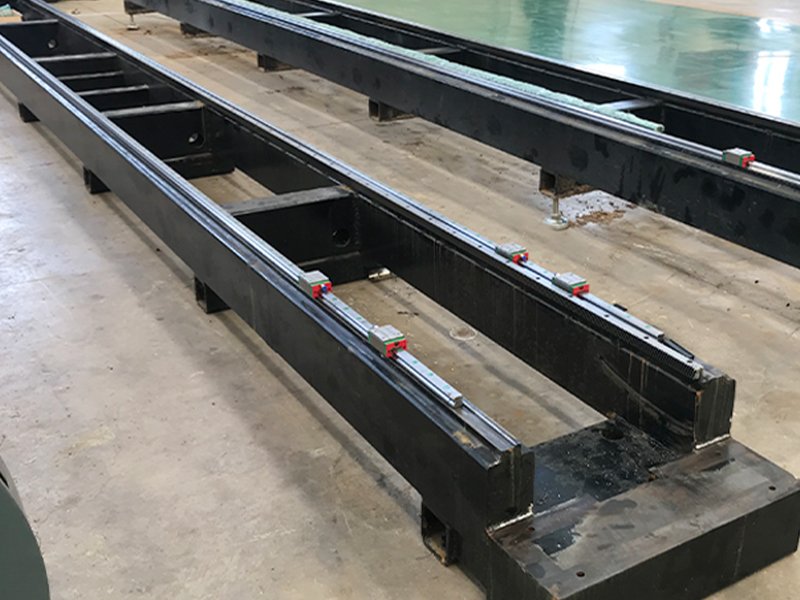 Heavy duty sheet welding bed
High steel bed, fast processing speed, higher precision, helping customers save money
chuck pipe
Precise positioning, high-speed automatic processing, good chuck sealing, more durable
Optional: electric chuck or pneumatic chuck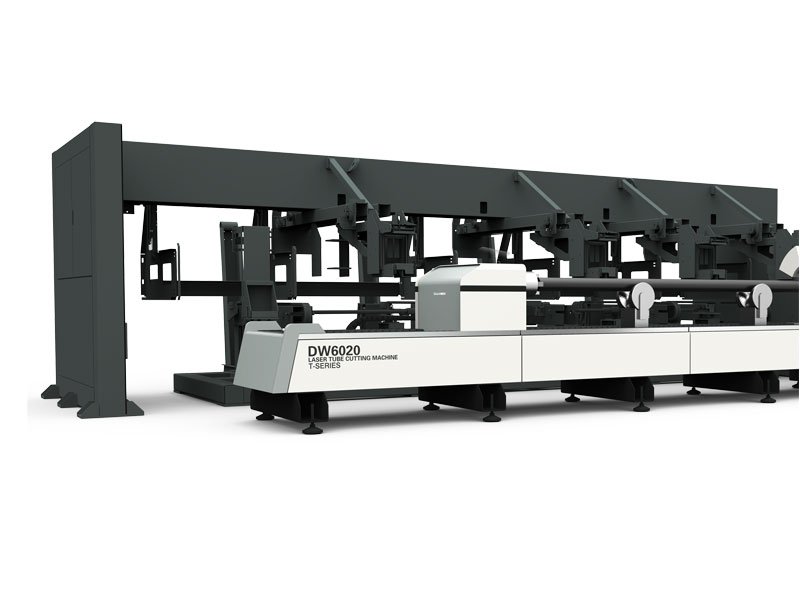 Automatic loading and unloading system
The integrated design of the main body of the feeding manipulator and the chain conveying is convenient for debugging and transportation
The unloading device supports the lifting device to save clamping time and reduce pipe shaking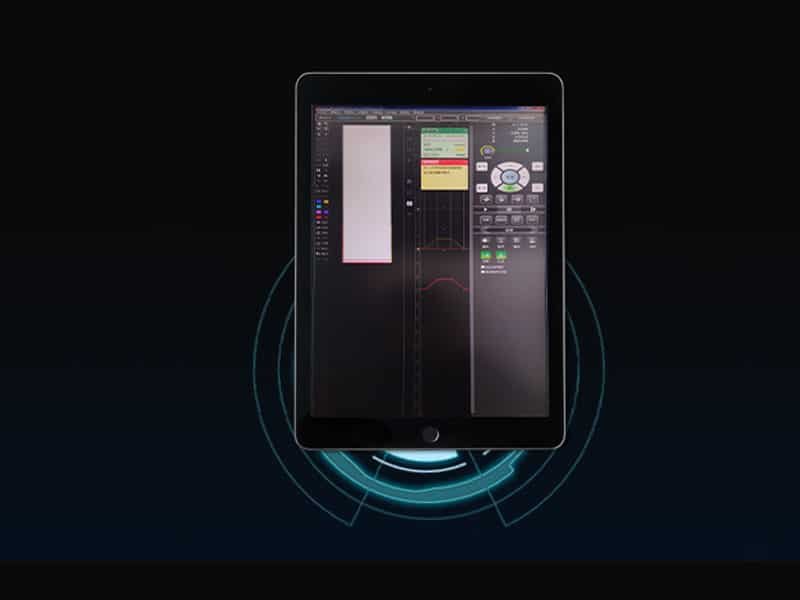 laser pipe cutting machine system
Bochu FSCUT: 5000 pipe cutting bus system supports square pipe, round pipe, runway type,
High-precision and high-efficiency cutting of elliptical and equi-stretching pipes, angle steels and channel steels.
How much is the laser pipe cutting machine price
We are professional laser pipe cutting machine supplier, manufacturer, and exporters in China, can customize 1000w 1500w 2000w 3000w 6000w pipe fiber laser cutting machine for you, if you want to find best pipe fiber laser cutting machine , then DOWELL laser pipe cutting machine factory is your best choice.
Our price is the most competitive in the market at present, if you want to get cnc pipe laser cutter quotes, click to consult
Pipe cutting effect
CNC laser pipe cutter can cut circular tube, oval tube, flat tube, triangular tube, I-shaped steel tube, special-shaped tube, channel steel, angle steel, etc.

tube laser cutting machine


channel steel


square tube laser cutting machine


metal round pipe laser cut


square pipe laser cut


stainless steel pipe laser cutting machine

上一个
下一个
Application Range


bicycle industry


fitness equipment


elevator industry


car production


agricultural machinery


steel structure industry

上一个
下一个
laser pipe cutting machine factory
Welcome to dowell laser, a leading supplier of high-quality laser pipe cutter in China. Our cutting-edge equipment is designed to provide precise and efficient solutions for your pipe and profile cutting needs. With our commitment to customization and stringent quality inspection processes, we deliver reliable machines that meet the highest industry standards.
At dowell laser, we understand that every customer has unique requirements. That's why we offer customizable metal tube laser cutting machines , different shapes, sizes, or materials.

Contact us

Previous slide
Next slide
china automatic pipe fiber laser cutting machine supplier
Do You Want to Buy cheap china laser pipe cutting machine price ? Fill Out This Form To Get In Touch.
Get the latest supply fiber laser tube cutting machine pricelist and product catalog
Related Products