With the rapid development of the industrial market, small laser cutter for metal are becoming more and more popular, with higher cutting precision and more in line with the needs of the precision processing industry.
The price of conventional 2k 3kw 4kw compact small laser cutter for metal in the traditional market is around US$20,000-50,000, because the brand effect and configuration of each manufacturer are different, so the small laser metal cutting machine price is also different.
Want to learn more about best small fibre laser cutter business, hope this article can help you.
How is small laser metal cutting machine price
The price range of small laser metal cutting machines can vary widely by brand, bed size, model, power output and thickness of the sheet being cut. Prices range from $15,000 to $30,000.
How small can a laser cutter cut
Small laser cutter can process small holes: 1.00mm~3.00mm;
Secondary small hole: 0.40mm~1.00mm;
Super small hole: 0.1mm~0.40mm;
Micro hole: 0.01mm~0.10mm;
Submicropore: 0.001~0.01mm;
Ultra-micro hole: <0.001mm, the processing accuracy is very fine, and it is also determined by the material and processing difficulty.
Which small fiber laser cutter should I buy?
In the laser cutting machine market, with the demand of industry, mini metal laser cutting machine is more and more favored by business owners, and the use of small power of 1000w 1500w 2000w 3000w is getting higher and higher.
The specific choice of mini cnc laser metal cutting machine needs to be selected according to the size, power, configuration, and brand type of your cutting plate. If you want to know the specific small laser cutter machine, you can consult the laser cutting machine manufacturer.
What small laser cutters for sale
Where to buy a small fiber laser cutter?
At present, there are many small fiber laser metal cutting machine suppliers above. If you want to find a cheap small steel laser cutter, you need to compare multiple suppliers. Compare the scale of the manufacturer, production strength, delivery speed, after-sales service, design and development capabilities, etc., and it is best to go to Check out the factory site visit.
What are the main components of small sheet metal laser cutter?
Laser metal cutting machine small components: fiber laser, laser cutting head, chiller, servo motor, precision motor, marble bed.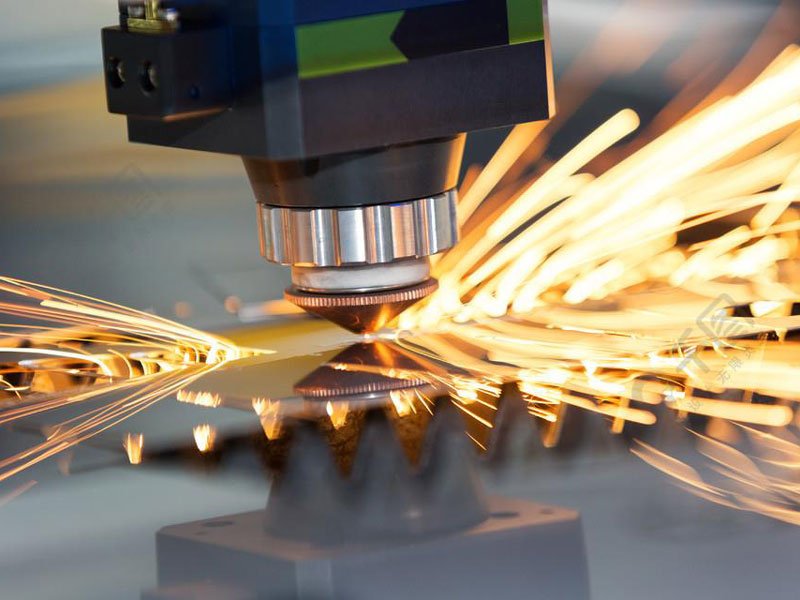 Pain Points of mini fiber laser cutting machine customers:
High ongoing maintenance costs:
The high cost of regular maintenance and repairs can be a challenge, especially as machines age and require more frequent maintenance.
Complexity of use:
Some users may find the operation of the machine complex and difficult to understand, especially without proper training. It could also be related to the difficulty of programming the machine for custom jobs.
Operating speed:
Depending on the model and manufacturer, some machines may not be able to operate at the speed requested by the customer, affecting productivity.
Cut Quality:
Inconsistent or sub-optimal cut quality can be a serious concern for customers.
Power Consumption:
High energy consumption can be a problem, especially for businesses trying to reduce operating costs and carbon footprint.
Spare Parts Availability:
Difficulty finding spare parts for a particular model can lead to prolonged downtime.
Potential safety hazard:
Improper safety measures may lead to accidents, and safety has become the primary concern of customers.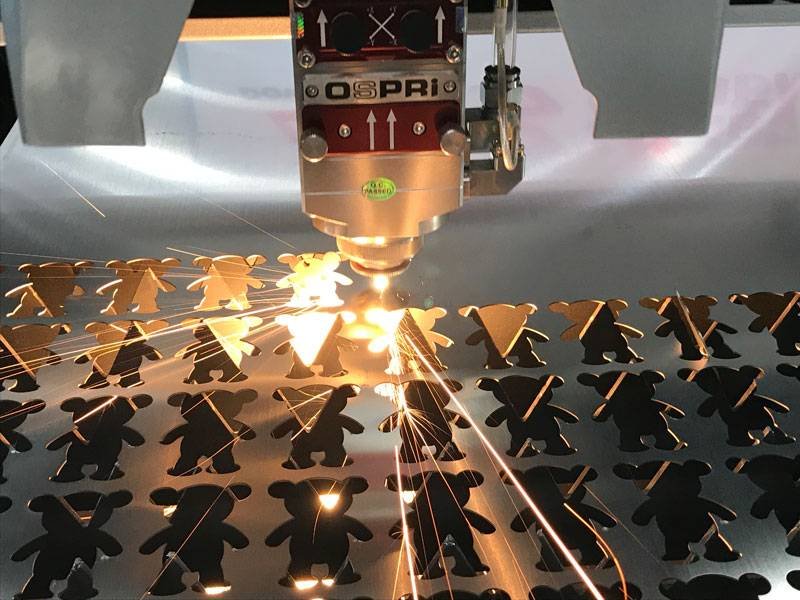 What are the application of small laser cutter for metal?
Manufacturing: These machines are widely used in various manufacturing fields such as automotive, electronics, and furniture for precision cutting of metal parts.
Jewelry Making: They are used for intricate cutting and design work in the jewelry industry.
Prototyping: Small metal cutting lasers are also used for prototyping, helping businesses make prototype parts quickly and efficiently.
Construction: These machines can be used for precise cutting of construction materials.
Art and Design: In the creative industries, these machines are used to produce intricately detailed works of art.
How to maintain a small fiber laser cutter?
Check whether the protective lens is clean before starting the machine;
Check whether the cooling water pressure is normal;
Check the cooling water temperature;
Check the oil level in the laser vacuum pump;
Check the laser oil circuit, water circuit and gas circuit for leakage.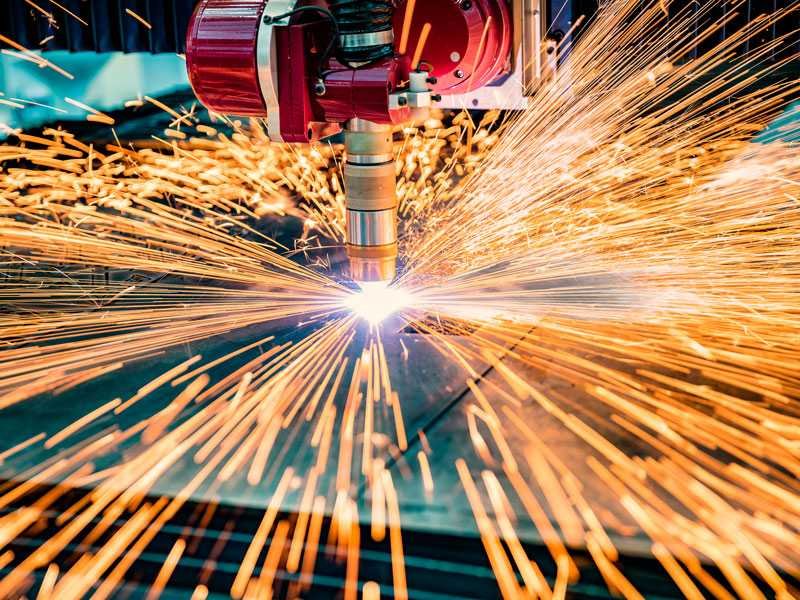 FAQ about small laser cutter for metal
What materials cannot be cut on a laser cutter?
Small laser metal cutting machine cannot process non-metallic materials, such as stone, cloth, leather and other materials.
What is the power of a laser cutting ?
The power of the common laser cutter that cuts metal in the market is 1000w-12kw. According to the brand awareness of the laser cutter machine company, the power can also be customized. The highest power can be 40kw.
What is the best desktop laser cutter machine in Canada?
Focusing on the production and development of laser equipment for 13 years, the factory has a professional technical team, and the products are sold overseas and are favored by customers. The power of our desktop laser cutter machine is 1000w-30kw, which can be customized and provide technical support.
If you want to find affordable laser cutter machine prices in Canada, you can consult dowell laser machine for the latest quotation.
Is there any supplier for a desktop laser cutter CNC in India?
Yes, there are many suppliers of a desktop laser cutter CNC in India.
If you want to know more about metal laser cutter service, you can consult dowell laser.