Want to buy a tube laser cutter machine , but dont know the price? Our guide will give complete insights of the tube cutter laser machine procie and factors affecting its pricing.
How much is the laser tube cutting machine price
Tube Laser Cutter can cut round/square/rectangular, power ranges from 1000w-6000w, tube laser cutter cost ranges from 25,000 US dollars to 90,000 US dollars, this is similar to laser cutting system, laser tube cutter power size, configuration size are all different Relationship.
Laser tube cutting has paved previously unexplored roads in building, construction, and structural metalwork. It had been impossible to design specific structures or components using steel or other materials using traditional tube-cutting techniques.
Because of the many solutions offered by laser tube and profile-cutting systems, industries and businesses can now support technological innovation or offer new market solutions.
This post is for you if you still need to look into the tube laser cutting machines cost . But, first look at its benefits.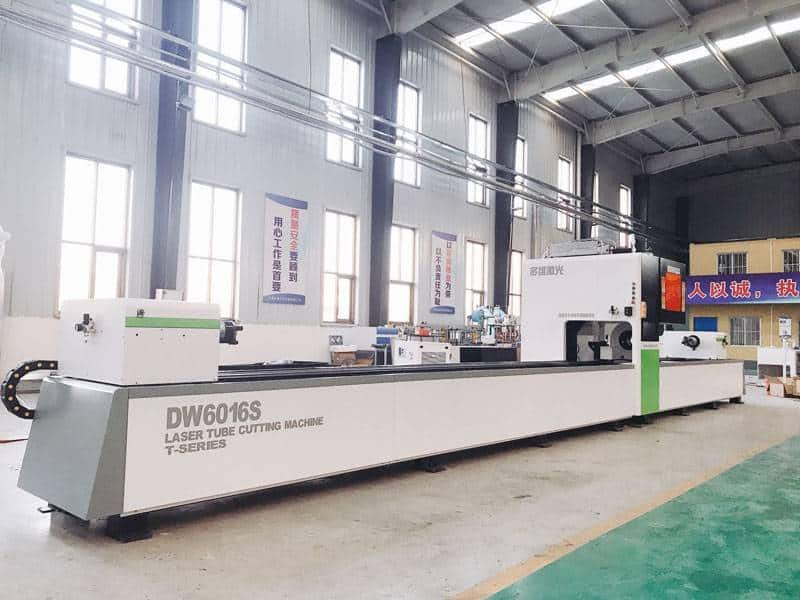 Low Maintenance of cutting
Physical cutting machines' tooling quickly wears out, necessitating frequent Maintenance and repairs. However, laser-cutting equipment only deteriorates slowly. In reality, you can keep the laser running nearly maintenance-free for thousands of hours if you use solid-state laser tube cutting equipment rather than a gas-based one (one that needs a solid object to concentrate the laser).
More durable tube ends.
Aside from producing smoother cuts, another advantage of using a laser tube cutting machine is that no mechanical force is required to cut. A CNC punch or equivalent machine would typically use physical force to pierce the material being cut, placing stress on the surrounding material and gradually weakening it. Therefore, when tubes are cut with a laser cutter, they are more likely to be stronger where the cut is made than if cutting tools were physically employed.
Options of Various Cutting Techniques
For many activities, tube laser cutter machinery gives a extreme level of control and precision; CNC-controlled laser cutting is no exception. Depending on the tools, laser tube cutting machines can produce angle cuts, slots, etchings, bevel cuts, and more, in addition to simple vertical cuts.
While conventional laser cutters can do many of these tasks as well, they are designed with something other than cylindrical objects in mind.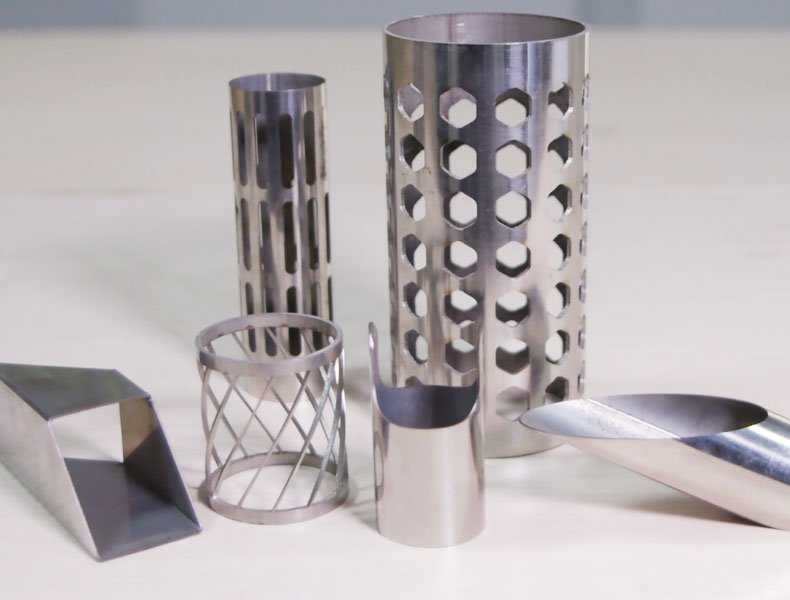 Tube Laser Cutter Cost
Before purchasing a metal tube laser cutting machine, you should know the various price points available. There are numerous models on the market with various attributes and features. Although money is not everything, it is crucial because you will pay for the item for a while. Therefore, ensure you have enough money in your pocket before purchasing.
A tube laser of DOWELL LASER typically starts at around $60,000. The most affordable tube laser machine falls within this price range. These devices can cut iron, steel, aluminum, and other materials. Typically, equipment that can cut materials up to an inch wide ranges in price from $60,000 to $200,000.
Depending on the functions offered and the laser engraving machine, a tube laser's price can vary greatly. There are numerous tube laser-cutting devices on the market now. Consequently, they are all priced differently. Let's discuss some typical Laser Tube Cutting Machines' pricing so you can choose one based on your requirements and spending limit.
Prices of Various Tube Laser Cutters
In the market, cutting machines come in a huge variety. Of course, you can pick the one that best suits your needs, but you should consider it before you buy it because they all have varying price tags. There are surely a lot of things to consider. Spending more money will be preferable, for instance, if you need to cut thinner material since your equipment needs to be accurate. Additionally, your hobby laser-cutting machine should be simple to operate and maintain. These considerations are essential if you invest significant money in a cutting machine.
Let's discuss the average cost of the best laser cutters for small businesses.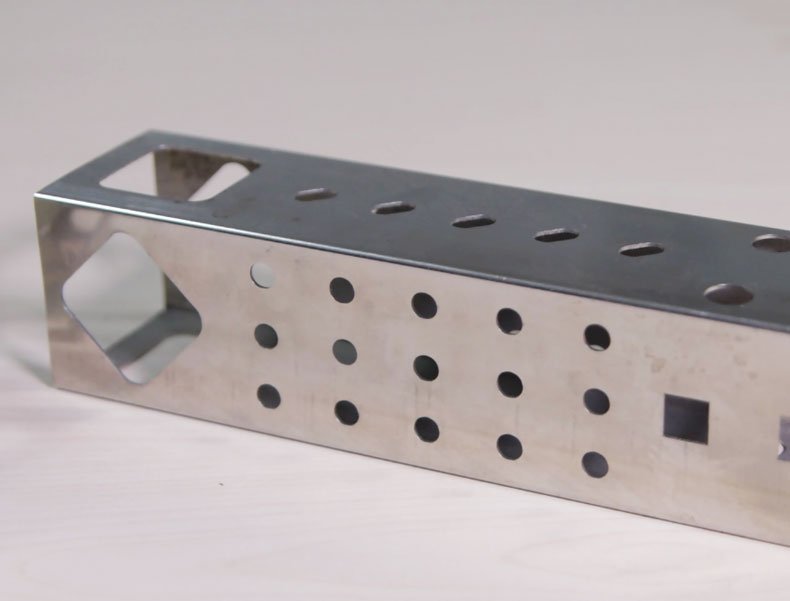 Cost of a metal tube laser cutting machine
Depending on the laser cutter's size, features, and specifications, you could pay anywhere from $60,000 to $200,000 for the metal tube laser cutting machine. For instance, it will cost you close to $200,000 to purchase a metal tube laser cutter that can cut through a thick metal sheet. Of course, the price will be lower if you only need it to cut metals of a lower thickness.
Because they can cut different metal tubes, trotec laser engravers are more expensive. Additionally, they are robust industrial devices that can manage various workloads. They cost more than other standard metal cutters because of this.
Is Purchasing a Tube Laser Cutting Machine Worthwhile?
The CNC laser cutting machine of DOWELL LASER is the most expensive device available, but if you require one, it can be well worth the cost. Since this is a cutting-edge technology, all required to create intricate shapes is software.
Custom metal fencing, signage, and other items can all be produced with tube laser-cutting devices. Since a tube laser cutting machine is a fantastic tool with plenty of versatility, I suggest it to others. It will make it simple for you to design and make whatever you can think of, and it will let you make pieces that you otherwise wouldn't be able to. Considering how much time and money you will save by not outsourcing the work is also an excellent value.
Tube laser cutting machine chucks
The laser pipe cutting machine has two configurations: manual chuck and start chuck. The functionality of the chuck is different, and the price is also very different.
Regarding the price of the laser pipe cutting machine, you can't just look at the cheapness, but not the manufacturer's quality, after-sales and technical capabilities. I hope that when customers buy equipment, they can buy a laser pipe cutting machine that suits them by comparing them.
Price Variation of Tube Laser Cutters: New and Used
The cost of new and used tube laser cutters could differ significantly. Therefore, if money is limited, you can choose a used one; however, if you intend to use a tube laser cutter for a long time, it is advised that you get a new one.
Therefore, the cost of old and new acrylic laser cutters varies greatly. Depending on the usage and condition, you may purchase a used one for half the price. However, purchasing one already used has drawbacks, so you should consult a third-party business to thoroughly evaluate it before purchasing. However, although being much more expensive than used ones, new laser tube-cutting machines are covered by a standard warranty.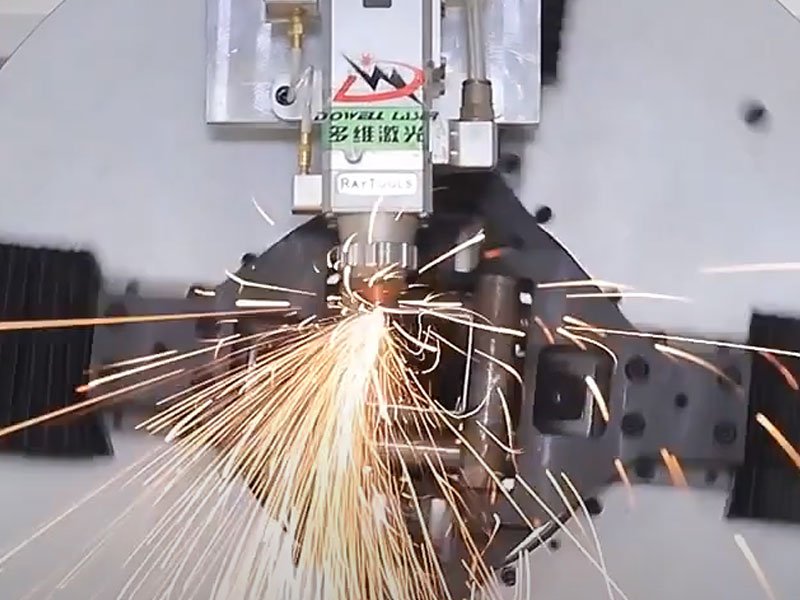 How choose best tube laser cutting?
1.Consider processing requirements
The CNC laser tube cutter is used to cut flat plates or pipes. If it is a simple pipe cutting and there is also a need for sheet cutting, you can choose a plate-tube integrated laser cutting machine. If the requirements for pipe processing are relatively high, the pipe is cut and punched. Hole, cutting graphics, etc., you can choose a metal pipe laser cutting machine.
2.The influence of the brand
There are many tube laser cutting machine manufacturers in China. Each manufacturer's strength, engineer's technology and after-sales service capabilities differ. The overall performance of the equipment is also very different. It is recommended to visit the manufacturer to see the effect of on-site cutting and compare it with each other.
Where Can I Find the Best Tube Laser Cutting Machines Manufacturer ?
DOWELL LASER one of the most popular laser tube cutting machine manufacturers that makes laser tube cutters. It is the perfect location to get the top tube laser cutting equipment. They go through rigorous quality inspections to provide you with the greatest cutting machines that are dependable, long-lasting, and have excellent performance.
Since 2008, they have provided a vast array of tube laser cutting machines for use with various materials. The Tube Laser Cutting Machine produces clean, precise cuts in various materials.
One of the best manufacturers of fiber laser tube cutters and high-quality metal laser tube cutters is DOWELL LASER. DOWELL LASER is dedicated to providing top-notch goods and services. They've established a strong name in the metal laser tube cutting business due to their metal laser cutter and fiber laser tube cutting machine.
Final Reflections
There are various price points for tube laser cutting machines. Their typical price is affected by some variables, including size, features, and specifications. Therefore, we've covered the typical price of a tube laser cutter in this post to help you better understand how much it will cost to complete the task.