When people want to start a laser cutting business, they often overlook the combination of technology and creativity.Fiber laser cutting machines are very popular among business owners because of their fast speed, high precision and labor saving.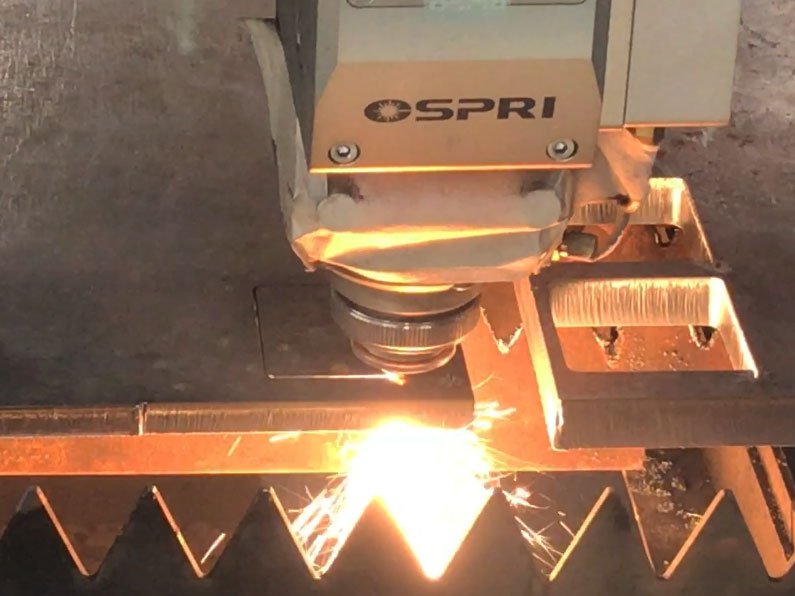 Laser cutter business
When performing laser cutting, you need to input the image you want to cut into the CNC system, and then perform cutting and marking techniques on the plate according to laser cutting business ideas to achieve a perfect cutting effect.
The fiber laser cutting machine has a smoother cutting surface than traditional cutting methods, no burrs, and non-contact with the substrate surface, so it will not cause wear to the plate.
What are laser cutter business ideas?
In the field of metal laser cutting: industrial use and decorative products. When you plan to start a business using a metal laser cutting machine, you need to spend energy choosing a good direction.
Industrial market – machinery and equipment production, sheet metal production and processing sold to
Decorations – Producing some advertising signs, decorative objects, personalized necklaces, rings, house numbers, jewelry, etc. is also a good choice.
Fiber laser cutting services
If you want to provide professional laser cutting
What are the laser cutting materials?
There are many types of laser cutting machines on the market, which are roughly divided into fiber laser cutting machines and carbon dioxide laser cutting machines.
Fiber laser cutting system: cutting metal plates, stainless steel, carbon steel, brass, aluminum plates, galvanized plates, etc.;
Carbon dioxide laser cutting equipment: cutting stone, wood, glass, sponge, leather, rubber sheet, cloth, etc.
It is important to have a thorough understanding of the performance and price of laser cutting equipment before choosing a specific business.
How to Start a laser cutter business ideas
Before starting your laser cutting idea, you need to make a plan, purchase laser equipment, and choose the location of the store. You can consult some friends or relevant organizations for help.
Plans include:
Company name
Market research data analytics
The target market's customer base
The services and assistance you can provide to your customers
Financial related information
Policy support
How to use laser cutting equipment
This is a very critical factor. You must learn how to design interesting or useful products and set up the machine you choose to make them. The manufacturer will have a lot of information about how-to when it comes to safe machine use. There are many resources online to get commercial patterns or design your own. Take some time to explore and practice before opening up for sales.
Start Small and Specialized
As affordable as this type of business can be, you can avoid excess risk by choosing just a few products or a sole service to start with. Do you want to make modern hardware for kitchen cabinets or engraved seating charts and placeholders for weddings? Are you more interested in industrial parts or children's toys?
This helps with branding and identifying your target market. However, also keep the idea of expansion in mind. Avoid limiting your business to one sector that may not remain profitable forever.
You Must Have an Online Presence
No business succeeds these days without a strong online presence. Build a professional website. List products on the top platforms. Become a regular poster on social media. The more you get your brand name and product options out there, the more likely you are to succeed. Always engage with your target audience and potential business collaboration contacts, too.
While you will need to make an investment in your business, these top-end machines cost less than you might think. Professional laser cutter units work for larger facilities. Smaller options could turn your garage into an engraving business place. Buying directly from a trusted manufacturer is the way to go for affordability and quality. Avoid used machines. Their lasers and other components will not have the lifespan left you need to get your business up and running.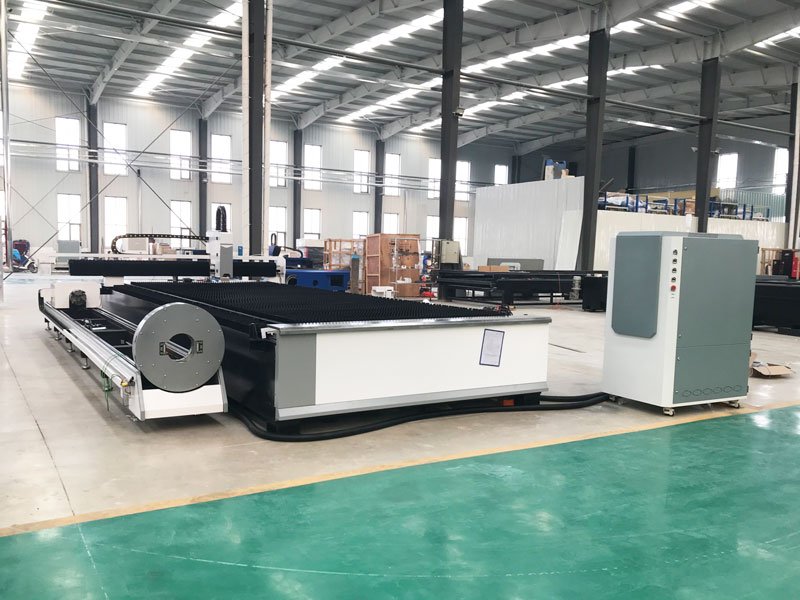 How Much Can a Laser Cutting Business Make?
Making profits from doing business is our fundamental purpose. Of course, there are many factors involved in this. Different products and services have different markup potential. Markets and trends shift, and you must stay on top of the latest options to keep the revenue flowing in.
Laser cutting, etching, and engraving have been popular for decades.The practicality and cost-effectiveness of products are topics that people are more concerned about.. People want unique items that do not skimp on quality. They also want more sustainable things for their homes, businesses, and personal use. Laser cutting machines and your quality designs can bring all of this and more.