The 3kw laser cutter is relatively high in the current industrial market, and can cut metal sheets 1mm-10mm. Among the major laser cutting suppliers, the 3000 fiber laser cutting machine is the most cost-effective model.
Below is the video of 3kw laser cutter cutting stainless steel plate, you can watch it.
3kw laser cutting capacity :
3000W laser cutting maximum thickness of carbon steel is 20mm, the maximum thickness of stainless steel is 10mm, the maximum thickness of aluminum plate is 8mm, and the maximum thickness of copper plate is 8mm.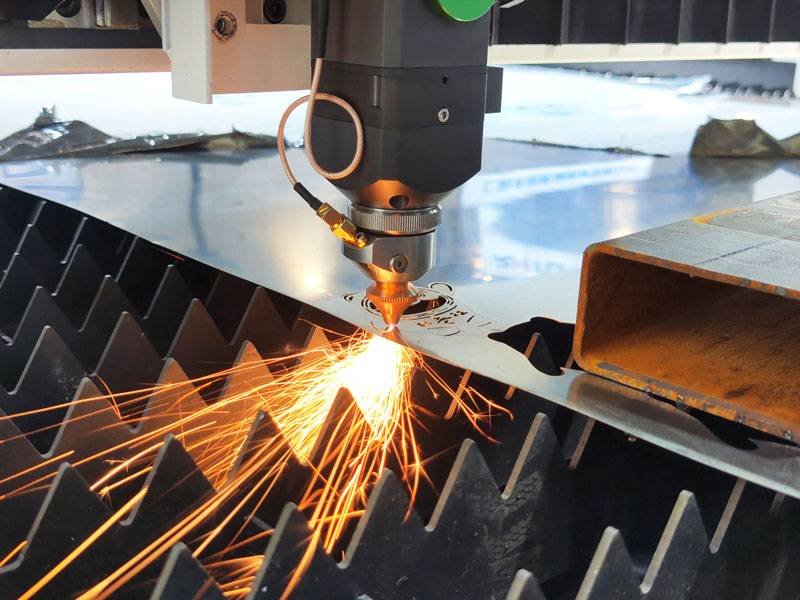 3kw fiber laser cutter cutting 10mm parameters:
Power: 3000W
Laser type: fiber laser, wavelength 10.6μm
Cutting thickness: up to 10mm stainless steel, 6mm steel plate, 8mm aluminum plate
Standard cutting area: 3000mm x 1500mm
Adjustable cutting speed: 0-25000mm/min
Repeat positioning accuracy: ±0.02mm
Beam quality: ≥0.9
Pushing speed: the maximum can be adjusted to 15000mm/min
Power supply voltage: 220V
Cooling method: except water cooling
Laser cutting components: mirrors, focusing mirrors, cutting heads, optical filters, electronic filters, position correctors, pushers, etc., can be used to enhance machine performance and cut quality.