Air-cooled welding machine is a new type of laser welding equipment that is more popular in the industrial market at present. During the welding process, air is used to cool the internal components of the machine, such as transformers and rectifiers. This is in contrast to water-cooled welders, which use liquid coolant to dissipate heat.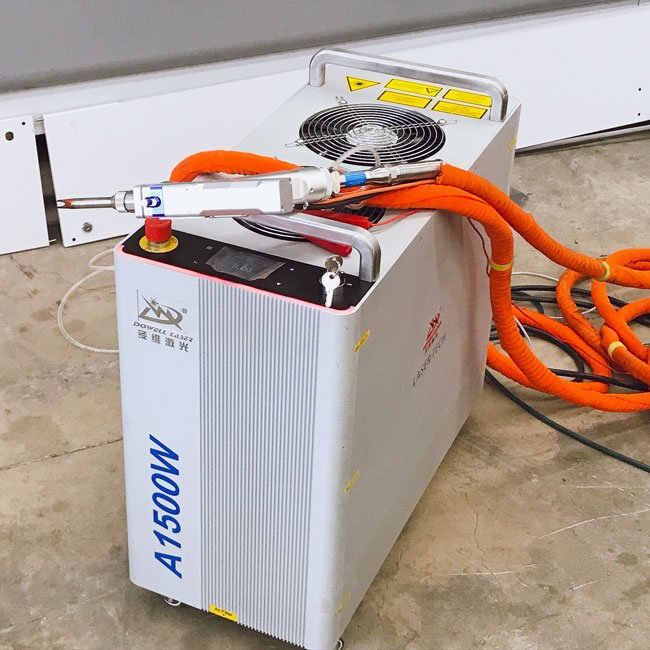 Air cooled laser welding machines are generally smaller, more portable, and less expensive than water-cooled laser welding machines, making them a popular choice for hobbyists, DIYers, and small-scale welding operations. Despite its smaller size, air-cooled hand held laser welders still provide ample power output for a variety of welding applications, from thin gauge sheet metal to thicker steel plates.
DOWELL Laser 13 years of experience in laser cutting equipment manufacturing, One of the most popular china fiber laser welding machine suppliers, We can provide stable laser machines at reasonable prices.
If you want to learn more about laser welding machine videos, we can provide you with many related steel laser welding machine videos, welcome to subscribe to my channel.
You can also request a quotation for our CNC machine by:
Email: info@dwlaser.net
whatsapp/wechat: +8618654506392 for quick response.