Dowell china handheld laser welding machine manufacturers' newly developed lightweld 1500 handheld laser welding system is favored by customers in the industrial market because of its fast welding speed and simple operation compared with traditional MIG and TIG welding.
Lightweld 1500 laser welding system can weld various metal materials such as stainless steel plate, iron plate, aluminum plate, brass, aluminum alloy, etc., and can provide high-efficiency and high-quality welding results.
Lightweld 1500 laser welding accessories:
5 m (16 ft) laser welding torch
5 m (16 ft) workholding
(4) Tip tip
(5) Cover slide
Welding helmet with infrared shielding
laser safety glasses
3 m (10 ft) CAT 6 Ethernet cable
Lightweld 1500 Operation Getting Started Guide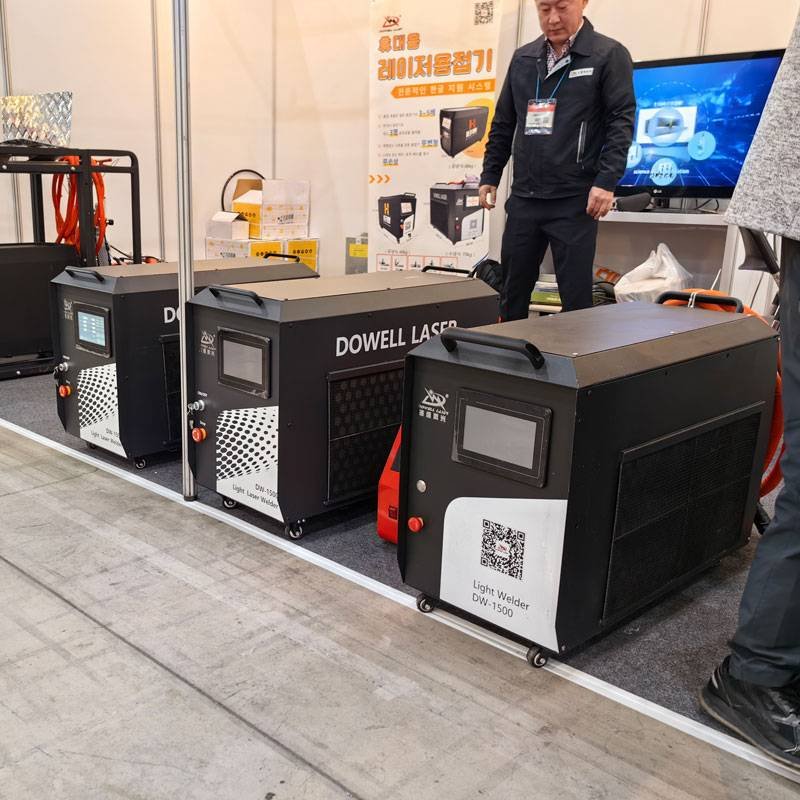 Mini handheld welder popular all over the world, It can be installed directly in the suv trunk, So it is very mobile, where to weld and repair, Can bring this lightweld 1500 laser welding system ,Then Huawei Smart Selection F5 Comes with reverse charging function ,Reverse power supply function ,Can directly power the welding machine, Carried out work outdoors.
If you want to know more about chinese laser welder, you can consult DOWELL fiber laser welding machine suppliers, get more information about handheld laser welding machine, and the latest handheld laser welding machine price.
whatsapp:8618654506392